Year 10 & 11 Geneva Trip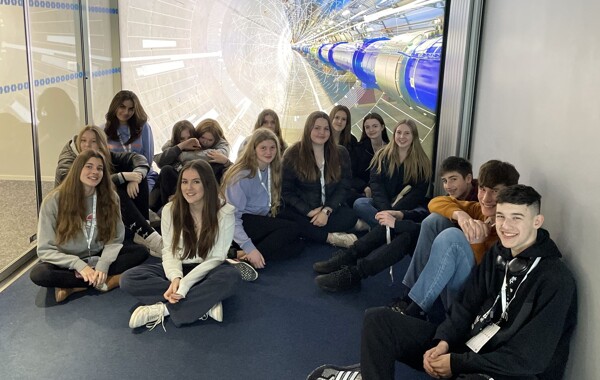 March 30, 2023
29 Students from year 10 and 11 enjoyed a whirlwind couple of days in Geneva last Thursday and Friday.
Leaving RMS at 2.30 on Thursday morning meant a very early start. Once we arrived in Geneva the students had some time to explore the waterfront district, before we headed to CERN; the world's largest particle physics laboratory. Trying to understand high level physics with a lack of sleep was tough, but the students did amazingly well and learnt a lot!
We had a traditional Swiss dinner in the evening before waking up on Friday morning when we went to Geneva's science museum and the students had more time to explore the city. In the afternoon we visited the Natural History Museum which was excellent, before some of us headed up to the top of St Peter's Cathedral to look at the views across the city. Students then had some time to shop before we met back at the hotel to head home again. The public transport was excellent and most experienced a double-decker train for the first time, and using a tram!
We were back at RMS at about 1.15 on Saturday morning after the short flight home.
I want to say a big thank you to all the students involved as you were a massive credit to yourselves and the school community.