Welcome
"Pupil welfare is at the centre of every decision made by leaders... This helps to create a warm inclusive culture where everyone is welcome and accepted for who they are."

Ofsted 2022
A Community Seeking Excellence for All
Excellence for every person, every day
Choosing the right secondary school for your child can feel both daunting and exciting. As parents, nothing is more important than making sure that our children are safe and happy.
We are proud of our history within this community. There has been a Robert May's School of one kind or another in Odiham for over 300 years and our aim is to build on the foundations of excellence left to us by our Founder, Robert May, whilst also preparing students for life in the 21st Century.
Academic success is fundamental and it is our job as a school to ensure that students gain the knowledge and skills they need to achieve the very best outcomes they can. Great GCSE results open doors but education is about more than just what happens in the classroom. We recognise the importance of character and want to ensure that our young people leave us confident and capable, having achieved the best they can within and beyond the classroom, poised for success and ready to make a difference to the lives of those around them.
Rea Mitchell, Headteacher
---
We are proud to work in partnership with The Forces Employment Charity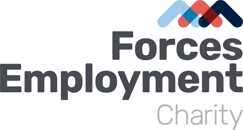 "The Forces Employment Charity provides life-long, life-changing support, job opportunities, and training to service leavers, veterans, reservists and their families, irrespective of circumstances, rank, length of service, or reason for leaving.
Founded in 1885 and operating across the UK, we have the specialist knowledge and understanding to bridge the gap between military life and civilian employment. We work in partnership with other organisations and employers who, like us, respect and value the unique qualities and abilities of all those who have served."