Year 9 - Holocaust Survivor visit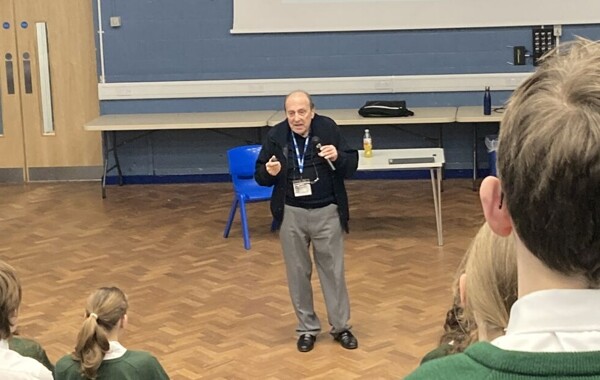 February 09, 2023
On Tuesday we were delighted to welcome Henry Schachter OBE to the school to talk to our Year 9 Historians.
Henry is a Holocaust Survivor and spends his time travelling around Europe sharing his story, Henry shared with our pupils his and his family's incredible story of fleeing first to Poland and then to Belgium in an effort to escape the Nazis.
After spending time hiding in a warehouse Henry's parents managed to find an elderly couple who agreed to take Henry in and pretend that he was theirs. Ultimately this saved his life as shortly afterwards the rest of Henry's family were captured, and ultimately perished.
Henry's final words to the Year 9s were particularly poignant, 'From evil words, come evil deeds'.
We would like to thank Henry for his time and sharing his story with us.