Armistice Day 2022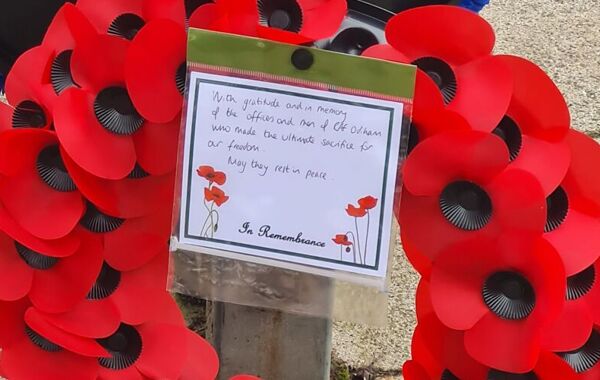 November 17, 2022
Last week the school came together to remember the fallen.
The service was incredibly moving. Luke (Year 8), performed 'The Last Post' and 'Reveille', the school choir sang 'In Flanders Fields' and students in the cadets and other uniformed organisations supported the event while all of the school watched a live stream with their tutors.
Our thanks are extended to Helen Chatfield, Pastor, who led the service along with Fg Officer G Hymers who attended and gave an address.
As well as our students who have parents currently deployed, this year, we are also acutely aware of the 22 students we have from Ukraine. For these children, the reality of war is so real.
After the Senior Prefects led the Exhortation in English, our Ukrainian students delivered this in Ukrainian. We also had Ukrainian students laying a wreath to remember the fallen and, at the same time, we all took a moment to recognise the significance of this for them.
I leave you with a poem written by a Year 11 student, which was read during the service.
Rea Mitchell, Headteacher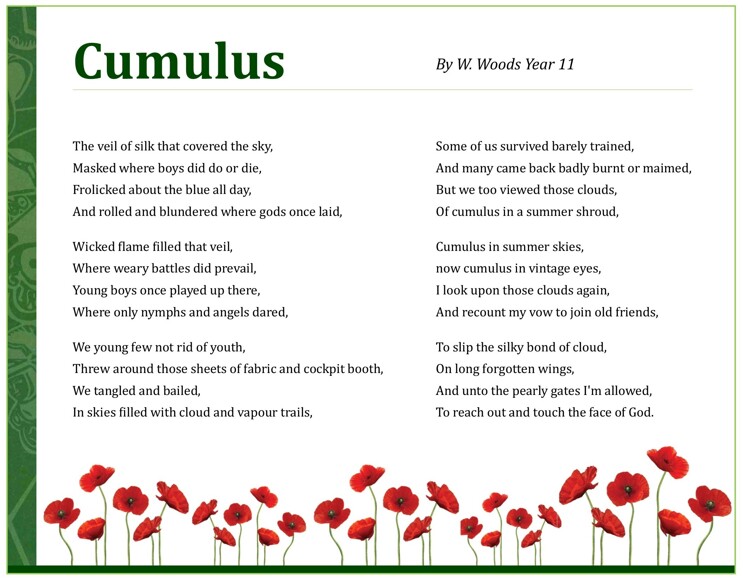 Thank you to all staff and students involved in Friday's Remembrance service.
Please see the photo gallery below, some of which were taken by Ed, Year 11