Career's Fair - Thursday 22nd September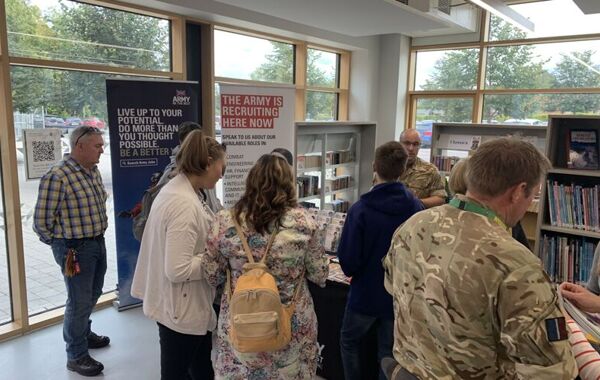 September 23, 2022
On Thursday 22nd September, we held our annual Career's Fair at RMS.
It was great to see so many Year 10s and Year 11s with their parents and carers at our Career's Fair. The stall holders said how busy it was and how the students and adults engaged with them asking insightful and interesting questions.
There was a great mix of local colleges, businesses, government bodies, universities and the military services available to talk to.
A big thank you to parents and carers for engaging with this event. We hope you found it useful.
If you have any further questions about the post-16 options available to students, please visit our Careers page or speak to one of our Careers team.
Mr Aidan Peake, aidan.peake@rmays.com