GCSE Results Day - 25th August 2022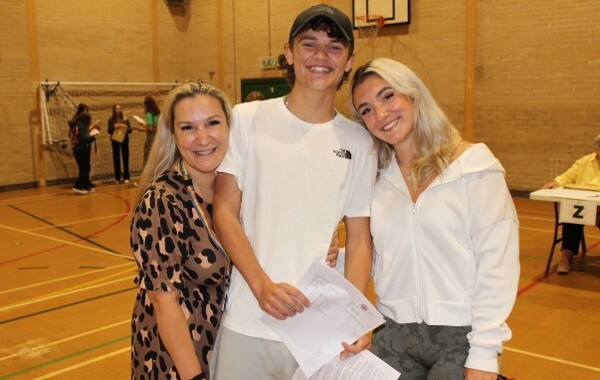 September 05, 2022
On Thursday 25th August, after two years of considerable disruption, Year 11 students at Robert May's School were able to collect their GCSE results.
These students have experienced real adversity over their two-year GCSE course but the resilience they have shown has been remarkable.
Whilst every student should be proud of their results, there were some individual successes to recognise including our top 3 performers who achieved twenty-two grade 9s (the highest grade available) between them.
Behind every set of results, there is a story. Some of our students have worked through significant personal challenges to achieve their exceptional results and we are just as proud of these students. All of our students will be moving on to pastures new next year, aided by strong results including English and Maths. Most will be starting Sixth Form in September whilst others will be following other routes including apprenticeships.
Some subjects were particularly strong for Y11s and the School. Nearly 55% of students who studied French achieved top marks of grades 7-9. Pleasing also were the results in History and Geography where almost 50% of students who took the course achieved a grade 7 or higher. Equally, Biology, Chemistry, Physics and Music where the average grade achieved was a 7 and RE where over 17% of students entered achieved a grade 9.
Headteacher, Rea Mitchell said: 'We are all so proud of our Y11's achievement. Their success is admirable and I hope they leave us feeling confident to begin their next chapter. I want to say thank you to all the staff who have supported the young people through the ups and downs. It really is a team effort!'
Click here for our GCSE Results 2022 page